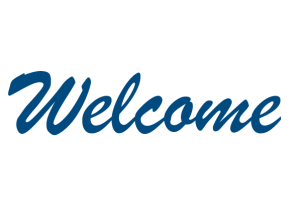 You've been seeing our work around town for a while, maybe it's time we introduce ourselves.
If you've been in the Sandhills for even a short amount of time, you've probably seen our work.  First of all, we're proud to be the builders for the Penick Village community for several years now. We've built custom and speculative homes all over downtown Southern Pines, Pinehurst #9, Pinewild, and elsewhere. We are responsible for the urban lofts on Pennsylvania and Broad Street, as well as townhome communities like Elk Ridge, Hunter's Ridge, and May Street Meadows. We've renovated several 100 year old historic homes in downtown Southern Pines, as well as the Bell Tree Tavern and, most recently, the historic freight depot now known as 305 Trackside. Our commercial projects include Ace Hardware, in both locations, Allergy Partners of Pinehurst, The Boys and Girls Club, and several new projects in the works.
As one of Moore County, North Carolina's premier design-build firms, Pinnacle Development Design Build, LLC works closely with our clients from the initial building design stage all the way through to the punch list process and warranty period. Maintaining a close relationship with our clients and identifying and adjusting to their building needs throughout the process helps us produce a high-quality, well-designed space that often exceeds our client's expectations.
We are a full service design-build firm that specializes in custom home design and construction, single family and townhome communities, commercial construction, remodels and additions, as well as land planning and site development all balanced with in-house architectural, project management and supervision services.
Don has resided in Moore County for most of his life and carries the North Carolina contractor's license for Pinnacle. With over 30 years of experience in the construction industry, including land development and skilled masonry, Donald's experience brings valued leadership to the company.  His strong principals and work ethics, coupled with his reputation in quality and customer service, have been the cornerstone of his business success and continue play a large part in the future growth of Pinnacle.
Dean graduated from the University of North Carolina at Charlotte college of Architecture in 2001 with Bachelor of Arts in Architecture, and 2002 with Bachelor of Architecture. He has worked as project manager for 3 ½ years at Habitat Architectural Group in Charlotte, North Carolina specializing in Hospitality design. In January 2006, he completed his 3-year intern development program, and in 2010 passed the Architectural Registration Exam, making him a licensed Architect in the state of North Carolina. Dean's ability to creatively think "outside the box" is a key asset to the design component of our company.